Ranger's blog yesterday (Dec. 28th)
Daurian Redstarts, one of the popular wintering species among the visitors, were observed in places today.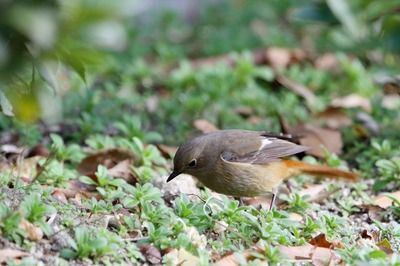 ( A female Daurian Redstart was foraging on the ground)


They sometimes foraged on the ground and at other times took fruits on a tree.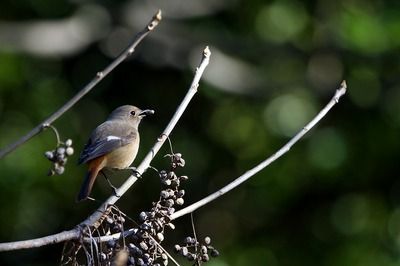 (A female Daurian Redstart picked a fruit on a tree)


In another spot a Black-faced Bunting foraged on the ground. The bird strolled around the ground and hastily turned and removed fallen leaves to seek the food (please see the movie below).
A thick layer of fallen leaves on the ground seems to be a treasury for many bird species such as thrushes, Hawfinches (see Ranger's blog on 27th ) and Black-faced Buntings.

To follow and keep watch an individual bird could be a recommendable style of birdwatching. It may bring you unexpected experience and new knowledge of bird.


The park will close until 3rd January 2018.
We would like to express our sincere gratitude to you for your visit to the park in 2017.
We wish you a Happy New Year!