The following is the list of species that park rangers observed today.
Gadwall、Eurasian Wigeon、Mallard、Northern Pintail、Common Pochard、Tufted Duck、Little Grebe、Great Cormorant、Grey Heron、Common Moorhen、Eurasian Coot、Snipe、Common Sandpiper、Black Kite、Northern Goshawk、Common Buzzard、Oriental Turtle Dove、Common Kingfisher、Japanese Pygmy Woodpecker、Bull-headed Shrike、Large-billed Crow、Japanese Tit、Brown-eared Bulbul、Japanese Bush Warbler、Japanese White-eye、White-cheeked Starling、Pale Thrush、Brown-headed Thrush、Dusky Thrush、Daurian Redstart、Eurasian Tree Sparrow、White Wagtail、Buff-bellied Pipit、Oriental Greenfinch、Long-tailed Rosefinch、Hawfinch、Black-faced Bunting、Reed Bunting (38species)
Ranger's Activities
Research : Daily Surveys and updating records
Habitat management : Patrol、Cutting Grass in the East Freshwater Pond、Trimming Bushes
Education : Providing visiter services at the Ranger Station、Environmental education program for Elementary school children
Other : Nothing to Report、Interview for TV
Ranger's blog yesterday (Jan.30th)
The park was calm and still chilly today.
In a desolate wintry scene, however, red blossoms were very conspicuous as if they talked about early spring. Those were Red Plum blossoms Prunus mume and Sasanqua Camellia Camellia sasanqua. They are not only beautiful but also profitable for some bird species. For Japanese White-eyes and Blown-eared Bulbuls the nectars of these flowers are their favourites.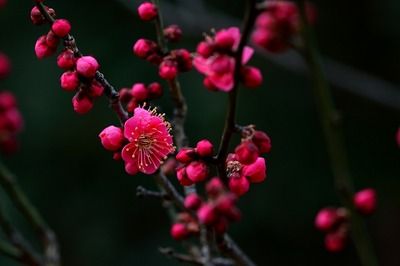 (Red Plum blossoms)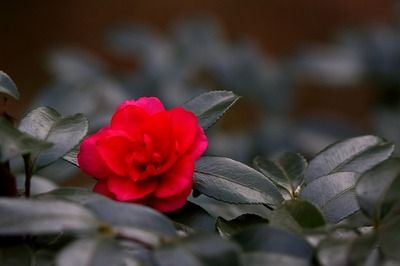 (Sasanqua Camellia blossom)
Below phots are remarkable birds today.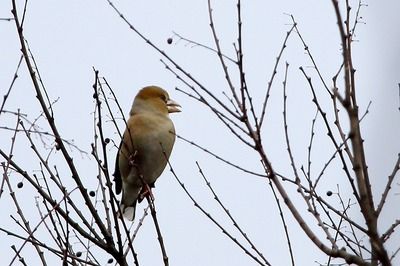 (A Hawfinch)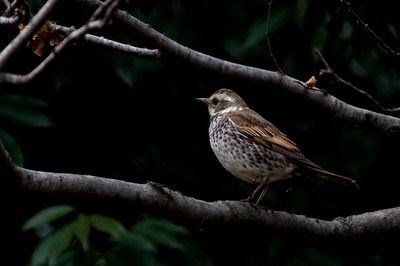 (A Dusky Thrush)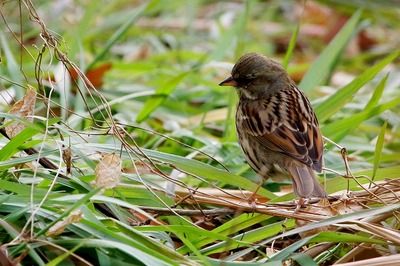 (A Black-faced Bunting)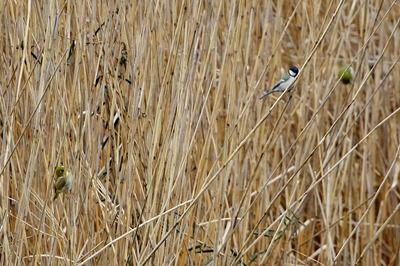 (A Japanese Tit and two Japanese White-eyes)