The following is the list of species that park rangers observed today.
Gadwall、Mallard、Spot-billed Duck、Northern Shoveler、Teal、Common Pochard、Tufted Duck、Greater Scaup、Common Goldeneye、Little Grebe、Great Cormorant、Grey Heron、Great Egret、Little Egret、Eurasian Coot、Common Sandpiper、Herring Gull、Western Osprey、Black Kite、Eurasian Sparrowhawk、Northern Goshawk、Common Buzzard、Oriental Turtle Dove、Common Kingfisher、Japanese Pygmy Woodpecker、Bull-headed Shrike、Large-billed Crow、Japanese Tit、Brown-eared Bulbul、Japanese Bush Warbler、Japanese White-eye、White-cheeked Starling、Pale Thrush、Dusky Thrush、Daurian Redstart、Eurasian Tree Sparrow、White Wagtail、Oriental Greenfinch、Black-faced Bunting (39species)
Today's photos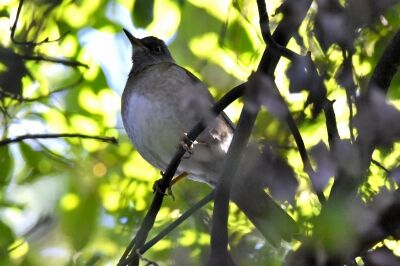 Pale Thrush
"Shirohara" in Japanese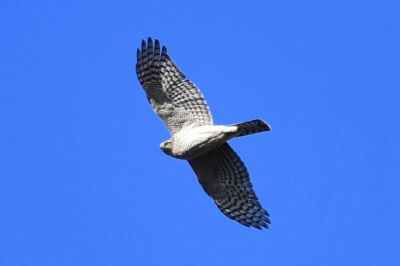 Eurasian Sparrowhawk
"Hai-taka" in Japanese

Today is last opening day on this year.
Thank you for coming!
Next year(2020) , this park will open on January 4th.
We hope you spend a wonderful year.